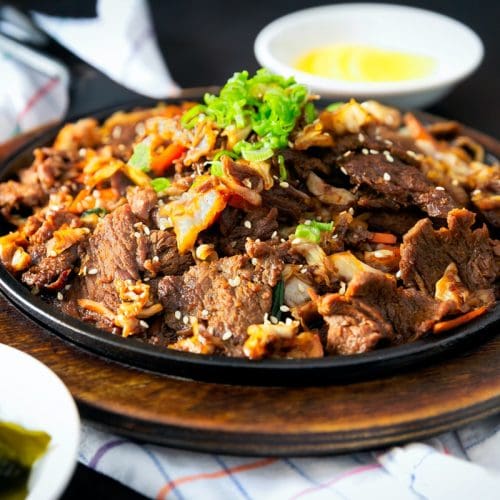 Beef Stew
Ingredients
2.5

lbs

Beef chuck cut into stew meat - seasoned with salt, pepper and wondraflour (cook in 2 separate batches)

8

Tbsp

peanut oil (in two batches - 4 Tbsp each)

1

cup

flour

2

Tbsp

Seattle Fish works seasoning(added to flour)

3

cups

water (add bouillon)

6

Beef

Bouillon Cubes

1

onion diced

1

Tbsp

tomato paste

4

garlic cloves sliced

8

Roma tomatoes (peeled, seeded and diced)

2

fresh bay leaves

⅛

tsp

fresh thyme

½

tsp

onion powder

½

tsp

garlic powder

1

sprig fresh rosemary

3

medium

potatoes cubed

3

carrots sliced

1

tsp

Hacomat - optional
Instructions
Generously season all sides of the beef with salt and pepper and lightlydust with Wondra flour. Add the canola oil to a Dutch oven and place over highheat. When the oil is almost to smoking point (or shimmering in pan) brown themean in small batches, turning to sear all sides and removing each batch as itis finished.

Heat oven to 250 degrees (you can also use stove top or crock-pot).


Add stew meat, onion, tomato paste, and garlic. Cook for 3 minutesbefore adding tomatoes, seasonings, and stock. Cover and cook in the oven forat least 4 hours. Remove pot from oven and place on stove top over medium-lowheat.

Add vegetables to the stew and add more beef broth if low. Taste andre-season if needed. Cover and cook for 1-1&1/2 hours. If you want the stewto be thick add a slurry of Wondra flour and cold beef broth (mixingthoroughly) then pour into stew while its boiling. Stir then reduce heat tolow.